Katy Perry's Prismatic Tour to Light Up Denver
Listen to Katy Perry on iHeartRadio
Katy Perry will kick off the North American leg of her highly anticipated PRISMATIC WORLD TOUR on June 22. The 46-city tour will be in Denver at the Pepsi Center on Tuesday, September 30, 2014. Tegan and Sarah will open for Perry's Denver show. Capital Cities and Kacey Musgraves will open for Perry at other shows across the nation.
Photos: The Evolution of Katy Perry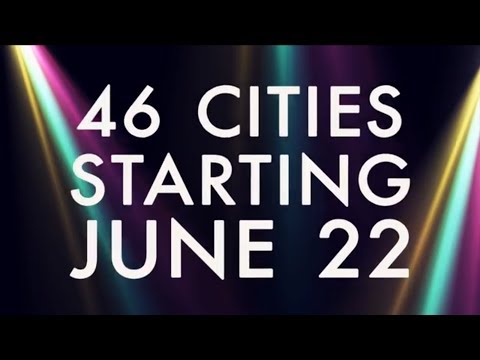 The state-of-the art stage, specifically designed by Katy for THE PRISMATIC WORLD TOUR, allows her to get closer to her fans than ever before. The one-of-a-kind set design will provide concert-goers with a truly magical experience from every angle in the arena. Ticket offerings include a limited number of general admission tickets in the intimate "Reflection Section."
Get More Katy Perry
Check out our Katy Perry page to see EXCLUSIVE interviews and music from Katy Perry. Click HERE to see our Katy Perry page NOW!
Image Credit: Goldenvoice/AEG Live